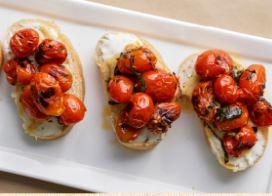 Small Bites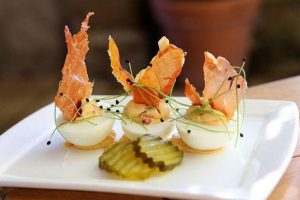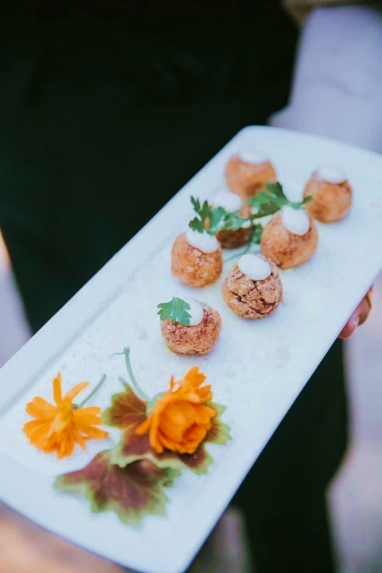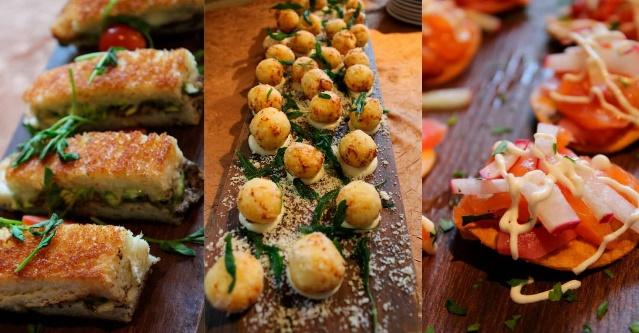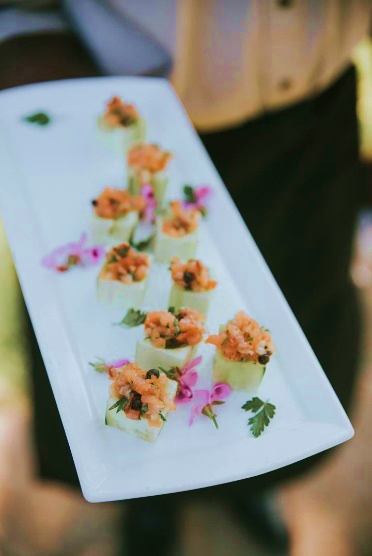 Action Stations
Add a bit of theatre to your Cocktail Reception with a live Action Station. Our culinary experts will "wow" your guests with this interactive experience. A perfect way to feed and entertain all at once!
Scampi Sautee Station
Fresh Caught Prawns Sauteed with Chardonnay, Lemon, and Garlic.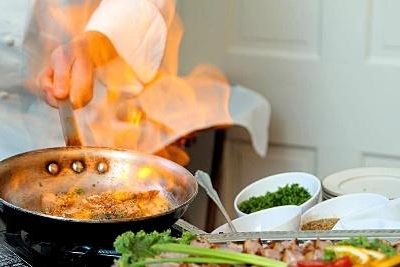 Chef's Carving Station
Sea Salt Crusted Prime Rib
Horseradish Crème Fraiche
Or Grilled New York Strip Loin
Chimichurri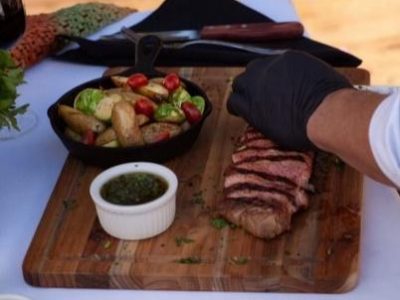 Street Taco Station
Corn Tortillas, Beef, Chicken, Shrimp, Daily Fresh Catch Comes with all the fixin's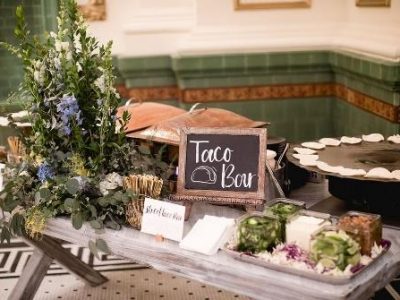 Plated Menus
The classic three and four course plated meal. Created in our signature style with local, fresh ingredients.
Select from one of our three iconic restaurants.
Salad
(Please Select One)
Hearts of Romaine
Caesar Dressing, Asiago Cheese, House-made Croutons
Mixed Greens
Truffle Pecorino Cheese, Seasoned Walnuts, Curry Vinaigrette
Entrees
(Please Select Two)
Herb Almond Crusted Chicken Breast
Crispy Broccoli-Corn Risotto Cake, Baby Carrots, Tomato-Basil Cream
Pork Chop
Rosemary-Blue Cheese Butter, Mushrooms, Polenta Cake
Grilled Prawns
Penne Pasta, Bacon-Leek-Creole Cream
Grilled Sirloin
Green-Chile Cheddar Potato Gratin, Charred Cauliflower
Dessert
(Please Select One)
Chocolate Torte
Vanilla Ice Cream
Lemon Tart
Citrus Crema
Caramel Apple Bread Pudding
Whiskey Creme Anglaise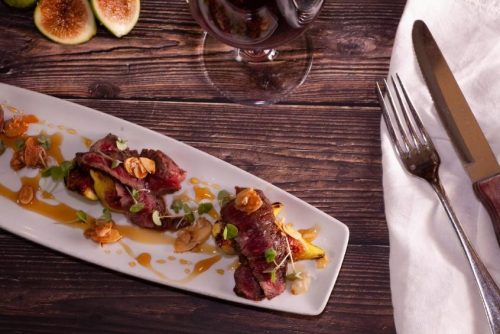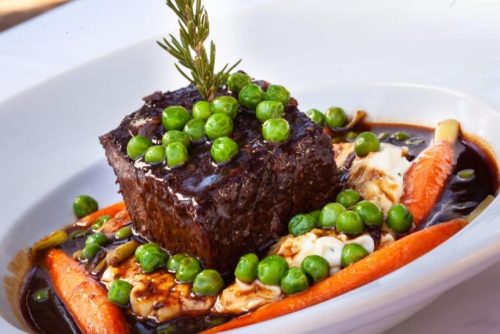 Buffet Menus
Whether you're planning a corporate function or the wedding
of your dreams, a classic buffet is never a bad choice!
Dungeness Crab Fritters, spicy remoulade
Wood-Fired Veggie Pizza
mixed mushrooms, green onion, creamy garlic truffle puree
Salad
Organic Baby Kale
lemon fennel vinaigrette, pistachios, thyme caramel, smashed croutons
Entrées
Grilled Wild Salmon
tarragon butter
Beer Braised Boneless Beef Short Ribs
Roasted Marble Potatoes
Oven Roasted Market Vegetables
Fresh Baked Bread and Butter
Dessert
Crème Brulee
local raspberries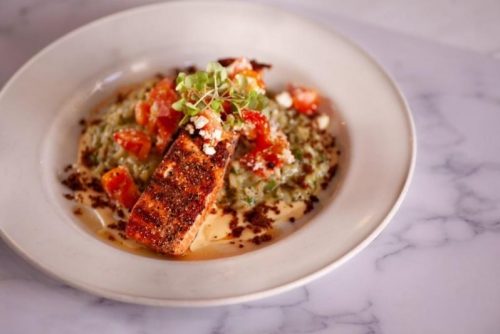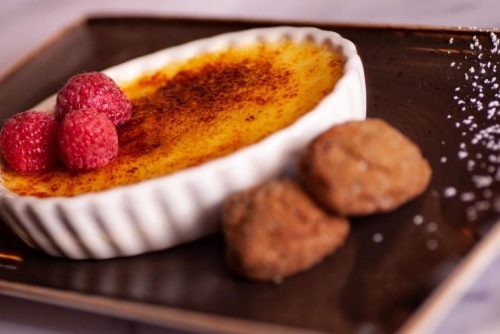 Reception Displays
Antipasto
Grilled Marinated Vegetables, Vegetable Giardiniera, Olives, Roasted Peppers, Wood Fired Portabella Mushrooms, Marinated Mozzarella and Genoa Salami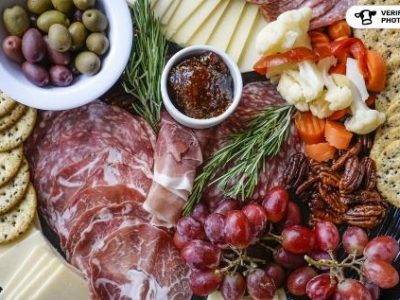 Garden Vegetable Display
Assorted Seasonal, Local Vegetables
Basil Pesto Aioli and Buttermilk-Parsley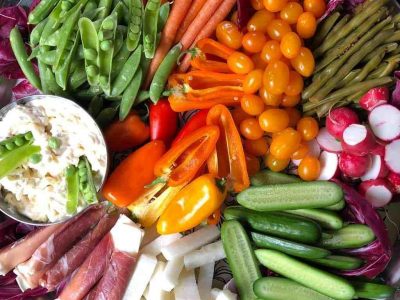 American Artisan Charcuterie
Local Salami, Pepperoni, Speck, Bresaola, Green Olives, Artichokes, Cherry Peppers, Tomatoes, Roasted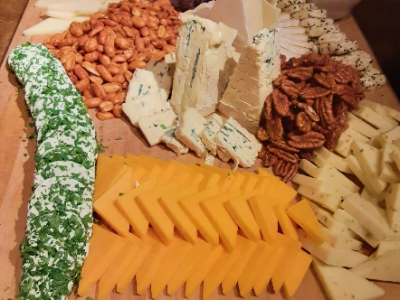 Rentals
Coastal Roots Events & Catering can arrange rentals of china, flatware, glassware, tables, chairs, linens and much more. Rentals are based on individual party requirements. An estimate will be prepared and included in your detailed proposal.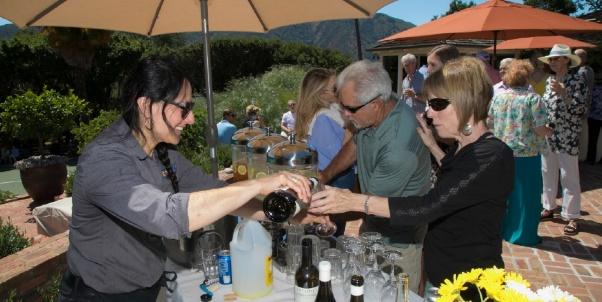 All events subject to 22% service fee & current sales tax.
F&B minimums may apply based on date.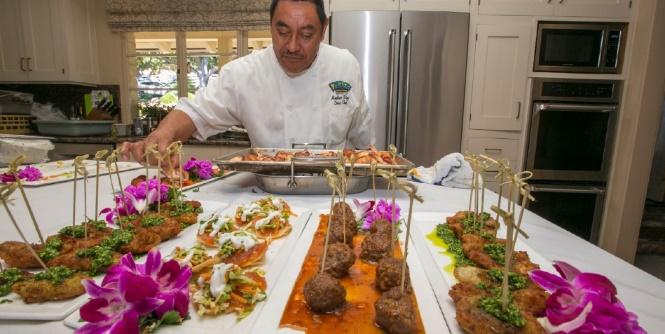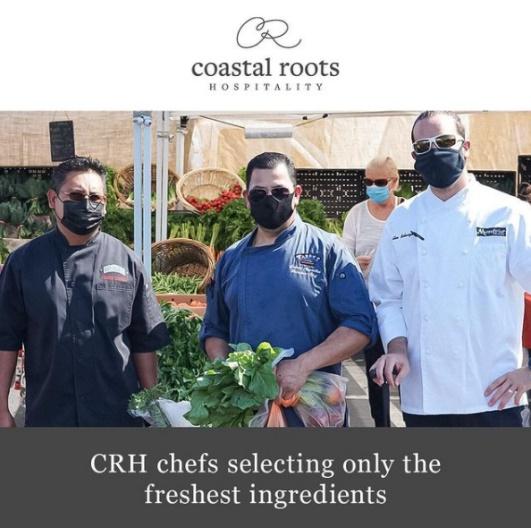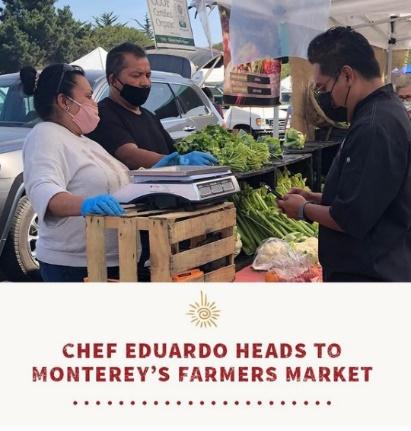 Contact Our Team to Give Us More Details About Your Event: